Come air plane fans! Experience the professional flight simulator. Captain will support your flight.
Our authentic flight simulator (Boeing777-300ER)is used as a training for the professional pilots.The fans can experience not only the first flight, also the real trainings for trained pilots at SkyArt JAPAN.
Look-a-like "Airbus320Cabin Mock-up", which is filled with interiors from retired planes. Such as party, meetings, trainings or anyothers.
We welcome you who the plane fans, and experience the「Authentic flight simulator」, have fun in the「Cabin Mock-up Room」, get something special from「Skyart shop」, touch and try the「Plane Furniture」
Resere the Flight Simulator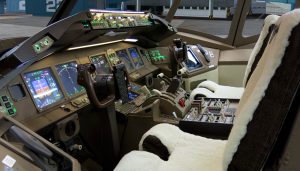 SkyArt JAPAN provides you the flight program with the select from lots of airports around the world, and also several weather conditions. At the any age, you can be a pilot. Don't worry whatever your choice of course, the experienced pilot instructor will help you in the cockpit.
You may plan your own flight plans and weather conditions, to become a real pilot.Authentic screens and instruments will make you exhilarated by the thrill of flight.

Requesting date for Flight simulator
For more information about the flight simulator,click here.
---
The Peninsula Academy
VIP FLIGHT OVER TOKYO
FLIGHT SIMULATOR EXPERIENCE

The programme duration is 3 hours available between 10:00 am and 5:00 pm
・The programme duration is 3 hours available between 10:00 am and 5:00 pm
・7 days a week and subject to availability
・Advance reservation of 2 business days is required
・The minimum number of persons is one and maximum number of persons is three (available for adults and children)
・Minimum 12 years of age
・Mini Cooper transfer is provided from The Peninsula Tokyo to Sky Art Japan Co. Ltd.
Tokyo Marriott Hotel
It is about 3 minutes from Skyart Japan by walk.
Tokyo Marriott Hotel invites guests to experience a modern city getaway accented with tech-forward rooms, sophisticated event venues and an ideal location just minutes from Shinagawa Station and nearby airports.
Cabin Mock-up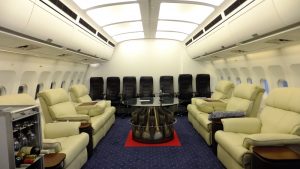 Cabin Mock-up room is designed as afull size cabin-type space with genuine airplane parts from "Airbus 320.It is filled with a variety of facilities to reproduce the scene that just you are in the Airbus 320 aircraft.
The aircraft studios can be used for event, meeting or party for air fans, also they can be changes for Cabin crew trainings.
We have the same equipment as the actual airplane, please inquire about the charter and the photograph by all means.
Reservations must be made in advance.
For cabin mock-up rental reservations, please click here.
---
Skyart shop/Plane and airport designed acccessories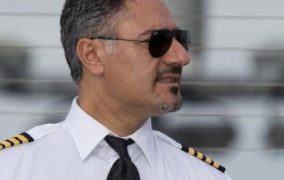 Pilot Shop 'The Pilot shop' in SkyartJAPAN, we have products for professional pilots for sale. The products we sell was ...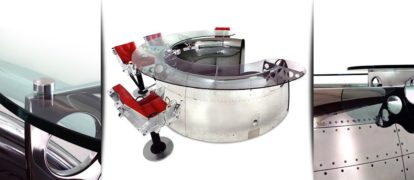 Aviation Products The Original furniture made from the retired plane, are re-designed with multifunctions, to suit in yo...


Formally founded in 2005, CheynairAviation Training Services Inc. offers superior flight training and ground courses (minus the exorbitant cost) and has produced highly-calibrated pilots who are now enjoying great career opportunities all over the world.
At Cheynair Aviation, we never sacrifice high-quality standards vis-a-vis the current bandwagon of putting ourselves in the market by lowering down our cost just to keep up with the competition.