Change Language:

日本語

Boeing 300ER Flight Simulator Reservation Menu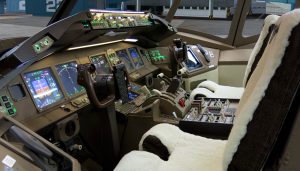 SkyArt JAPAN provides you the flight program with 'Boeing777-300'Flight Simulator which can make a choise from lots of airports around the world, and also several weather conditions. At the any age, you can be a pilot. Don't worry whatever your choice of flight plan, the experienced pilot instructor will help you in the cockpit.
You may experience and find your own flight plans and weather conditions at your level. Authentic screens and instruments will make you exhilarated by the thrill of flight.
Requesting date for Flight simulator
For more information about the flight simulator,click here.
---
The Peninsula Tokyo locates nearby outer garden of the Imperial Palace and Hibiya Park, and short walk to Ginza. It is known with its high grade room, restaurants and luxury 'The Peninsula Spa'for your relaxation.
The Peninsula Tokyo locates the mid area which is Marunouchi-area, Tokyo station, other cultural facilities aroud, such as Nissey theater, Tokyo Takarazuka, Idemitsu Art museum.
There are a high fashioned boutiques in Ginza and Yurakucho, which is nearby The Peninsula Tokyo, suitable for youe business and for leisure.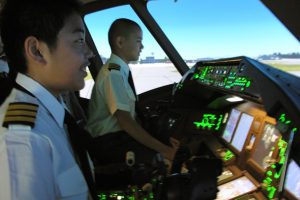 Enjoy the Flight simulator This is for beginners who just want to enjoy the flight simulator. The captain will support your flight. Requesting date for Flight simulator 15min Flight (Only for children) Includes: 15min Flight + Free 10min briefing 6,000yen Add to cart 30min Flight Includes: 30min Flight + Free 10min briefing 11,000yen Add to cart 60min Flight Includes: 60min Flight + Free 10min briefing 20,000yen Add to cart 90min Flight Includes: 90min...
Change Language:

日本語