Change Language:

日本語
Aviation Products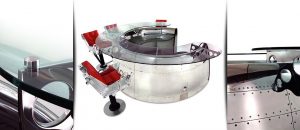 The Original furniture made from the retired plane, are re-designed with multifunctions, to suit in your daily life.
Products seen in the plane; Seats, Windows, Mealcart,also, there are mechanical inner parts.
Please ask for other parts and furnitures, or you can visit SkyArt JAPAN Showroom.
*For sale of the original furniture, please contact us.
Contact Form
---
Sorry, no posts were found.
Change Language:

日本語