Change Language:

日本語
Come air plane fans! Experience the professional flight simulator. Captain will support your flight.
Our authentic flight simulator (Boeing777-300ER)is used as a training for the professional pilots.The fans can experience not only the first flight, also the real trainings for trained pilots at SkyArt JAPAN.
Look-a-like "Airbus320Cabin Mock-up", which is filled with interiors from retired planes. Such as party, meetings, trainings or anyothers.
We welcome you who the plane fans, and experience the「Authentic flight simulator」, have fun in the「Cabin Mock-up Room」, get something special from「Skyart shop」, touch and try the「Plane Furniture」
Resere the Flight Simulator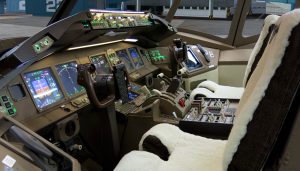 Flight Simulator
SkyArt JAPAN provides you the flight program with the select from lots of airports around the world, and also several weather conditions. At the any age, you can be a pilot. Don't worry whatever your choice of course, the experienced pilot instructor will help you in the cockpit.
You may plan your own flight plans and weather conditions, to become a real pilot.Authentic screens and instruments will make you exhilarated by the thrill of flight.

Requesting date for Flight simulator
For more information about the flight simulator,click here.
---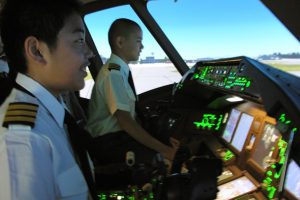 Enjoy the Flight simulator This is for beginners who just want to enjoy the flight simulator. The captain will support your flight. Requesting date for Flight simulator 15min Flight (Only for children) Includes: 15min Flight + Free 10min briefing 6,000yen Add to cart 30min Flight Includes: 30min Flight + Free 10min briefing 11,000yen Add to cart 60min Flight Includes: 60min Flight + Free 10min briefing 20,000yen Add to cart 90min Flight Includes: 90min...
The Peninsula Tokyo locates nearby outer garden of the Imperial Palace and Hibiya Park, and short walk to Ginza. It is known with its high grade room, restaurants and luxury 'The Peninsula Spa'for your relaxation.
The Peninsula Tokyo locates the mid area which is Marunouchi-area, Tokyo station, other cultural facilities aroud, such as Nissey theater, Tokyo Takarazuka, Idemitsu Art museum.
There are a high fashioned boutiques in Ginza and Yurakucho, which is nearby The Peninsula Tokyo, suitable for youe business and for leisure.
Cabin Mock-up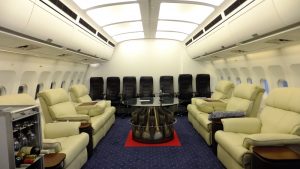 Cabin Mock-up room is designed as afull size cabin-type space with genuine airplane parts from "Airbus 320.It is filled with a variety of facilities to reproduce the scene that just you are in the Airbus 320 aircraft.
The aircraft studios can be used for event, meeting or party for air fans, also they can be changes for Cabin crew trainings.
We have the same equipment as the actual airplane, please inquire about the charter and the photograph by all means.
Reservations must be made in advance.
For cabin mock-up rental reservations, please click here.
---
Skyart shop/Plane and airport designed acccessories
Aviation Products
Change Language:

日本語